I finally got a chance to swatch my 3 newest NYX Round Lipsticks. I've also used these a number of times and feel like I can give a good review on the three.
From left to right:
NYX Round Lipstick in Indian Pink
NYX Round Lipstick in Haute Melon
NYX Round Lipstick in Fig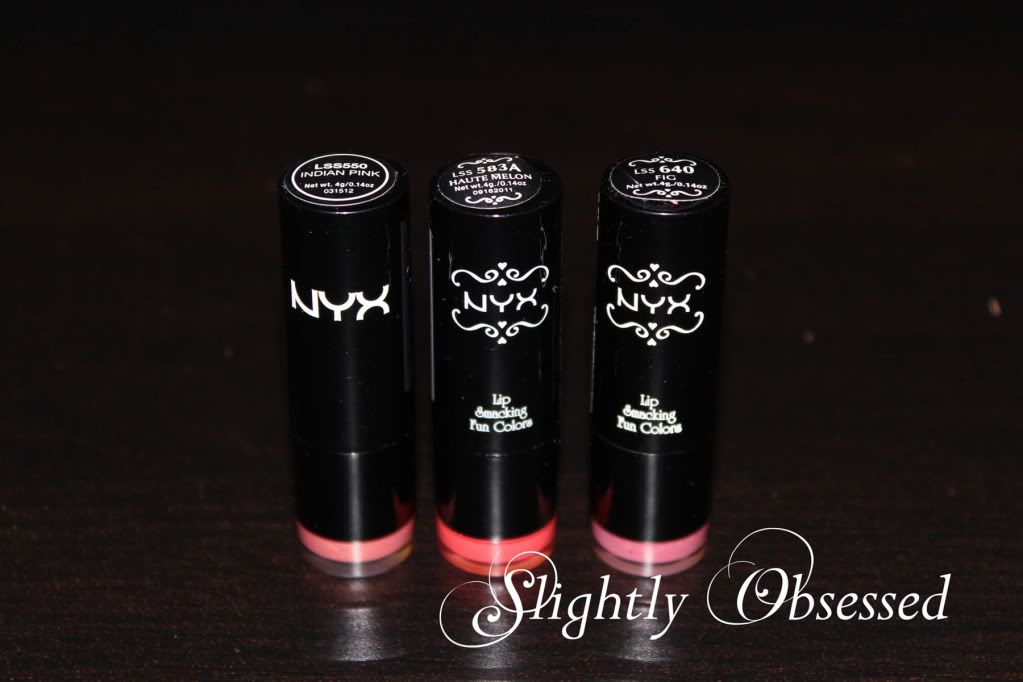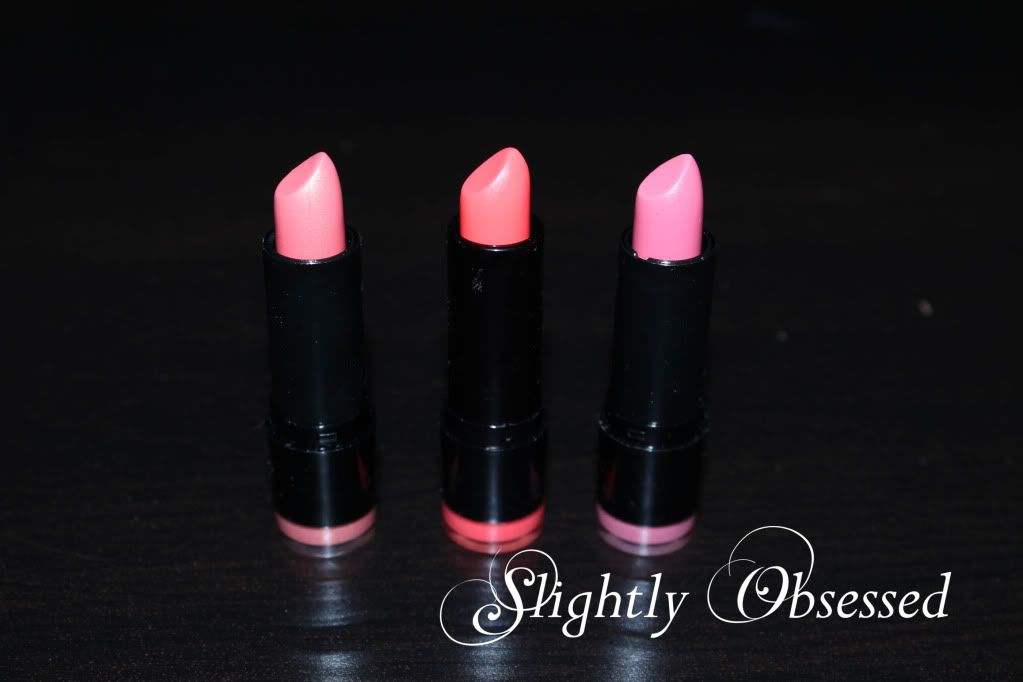 Click to see the swatches!
NYX Indian Pink - A slightly shimmery shade of a warm salmon pink. There's a hint of gold in it which would be flattering on any skin tone. There's also a hint of iridescence to it too with the pink and gold.
NYX Haute Melon - A bright reddish coral. The consistency of this lipstick is different from the other round lipsticks I own by NYX and I have a feeling it's because this one is made in China. The case of the lipstick also feels different - it feels very cheap and flimsy. I bought these from Cherry Culture so I know they're not fakes...but had I purchased this on eBay or anywhere else I'd definitely wonder. The lipstick consistency is much more dry than the other lipsticks I own by NYX.
NYX Fig - A bright glossy warm pink lipstick. It's very bright on the lips (especially if you already have very pigmented lips) and has a tint of peach in it. I really love this shade and am glad I picked it up!
Overall I'm happy with the choices I picked from NYX. I picked these all up at $2.49/USD on CherryCulture.com the last time they had a sale.