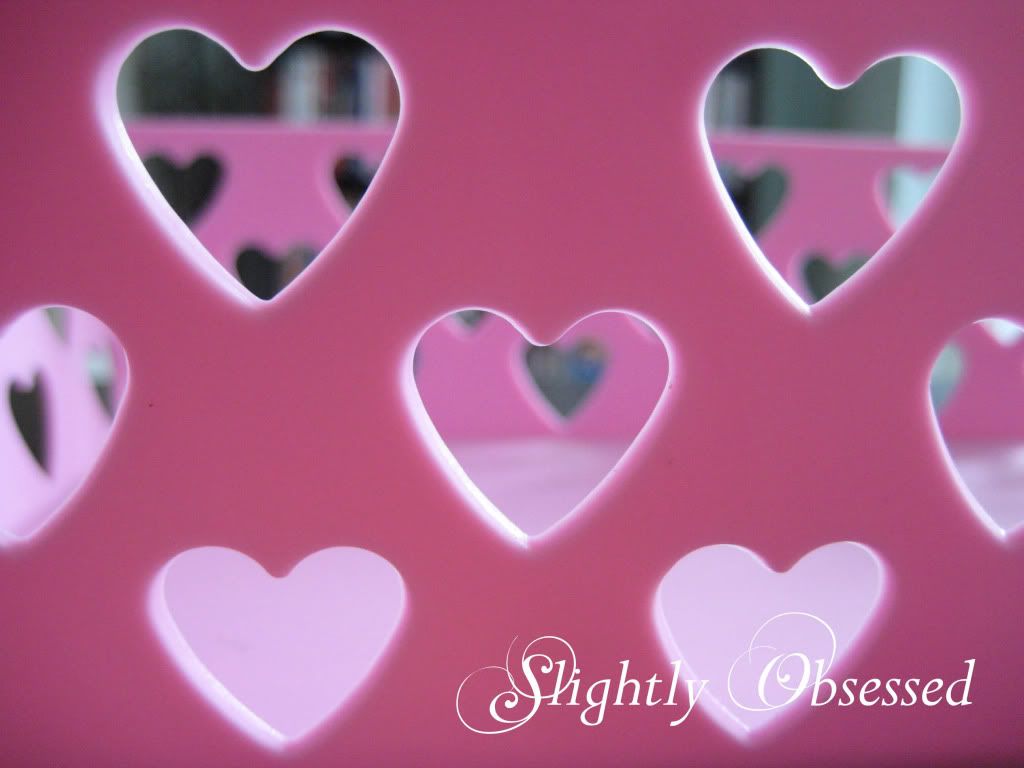 I love Daiso. So much! I love finding random beauty products there and trying out new stuff - and at only $2/item it's a pretty safe gamble. Daiso is a Japanese store department store chain that features everything from beauty products, food, office supplies, home organization, gardening, pet supplies, EVERYTHING! I mostly go for the organizational products and beauty products.
Whenever I head to Daiso I always make a bee line for the beauty products. I love their eyelashes as they're inexpensive AND they have a huge selection. But this haul was more varied and I avoided buying eyelashes since I bought so many pairs just a few weeks ago. Here's a picture of my haul (excluding some stuff for our home).
The top two items include a plastic box with tray perfect for storing my make-up I use frequently and the item next to it is an adorable heart cut out tray perfect for storing some of my miscellaneous make-up stuff I use often but don't want to put away.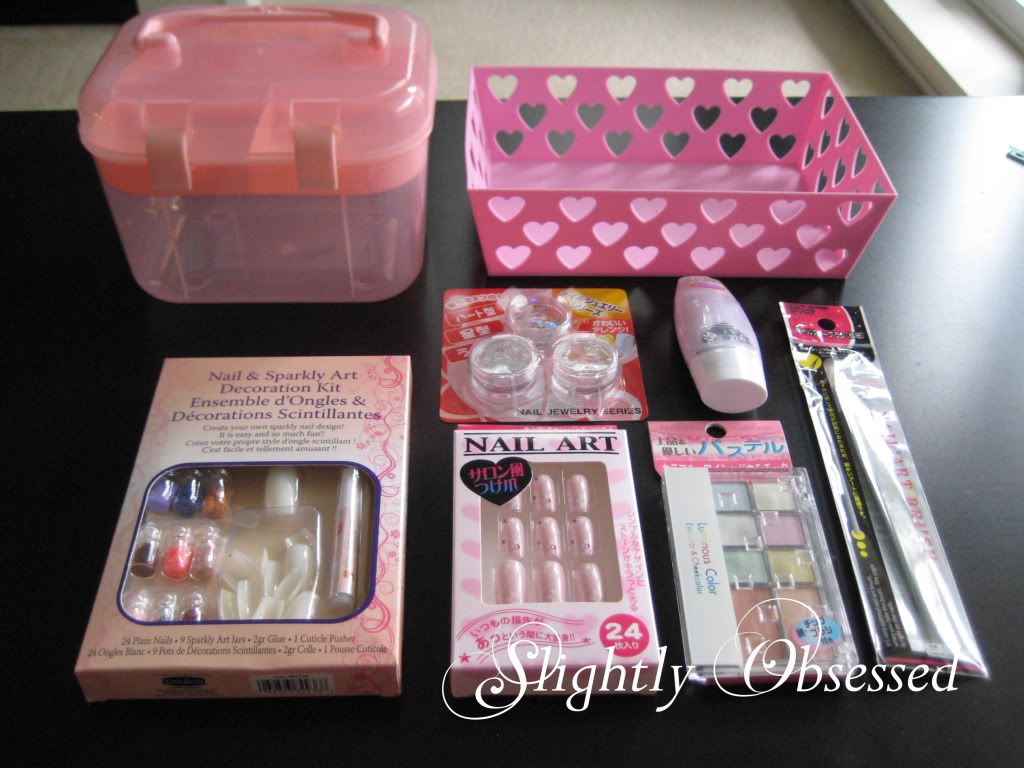 Here's a random eyeshadow and blush palette I bought. I just got it because I liked the pale yellow colour and other pastel shades. The blushes aren't worth mentioning, but the shadows aren't too bad when worn over a white eyeshadow base. I swatched most of the palette (but disregard the last two colours as they're from a different cheap palette I picked up earlier this weekend).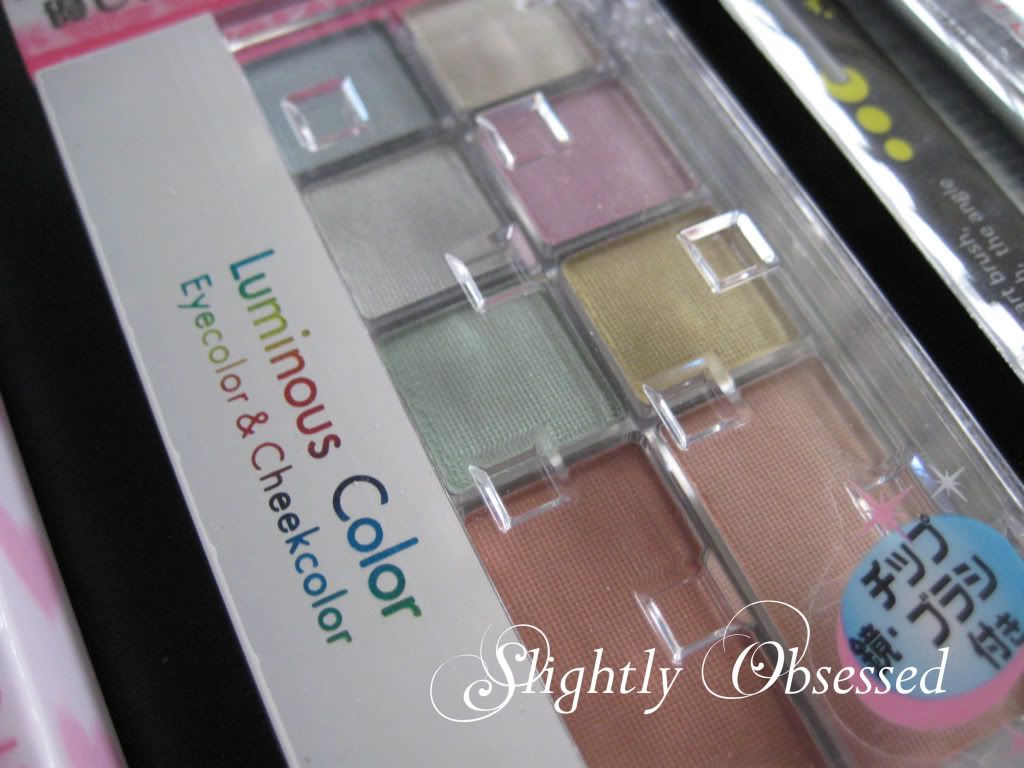 Here are some fun items to decorate my nails with. I really liked the hearts and the neat containers it comes in. I am a sucker for neatly organized items.
Fake nails. I normally don't go this route, but another blogger I found (I remember now - it was
Valentina Dang
) raved about them, so I thought heck, why not! I also bought another pack where you DIY the nail art, but the picture sucked so I didn't post it.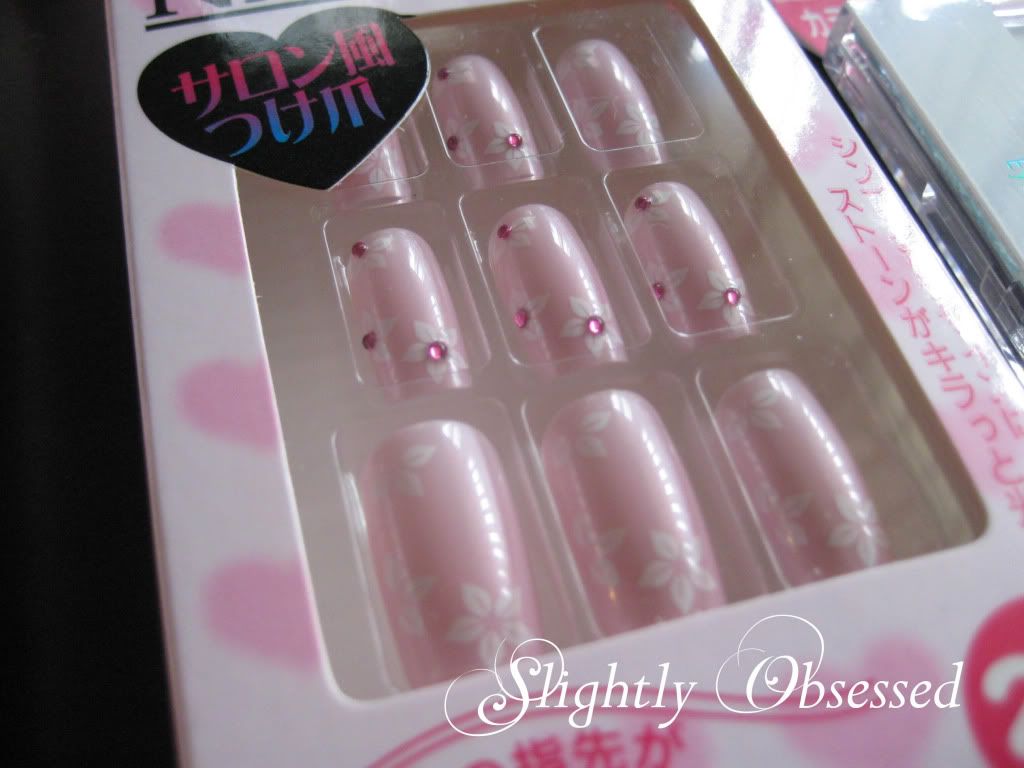 And here's a nail art brush. I think it'll be useful for trying out various simple designs.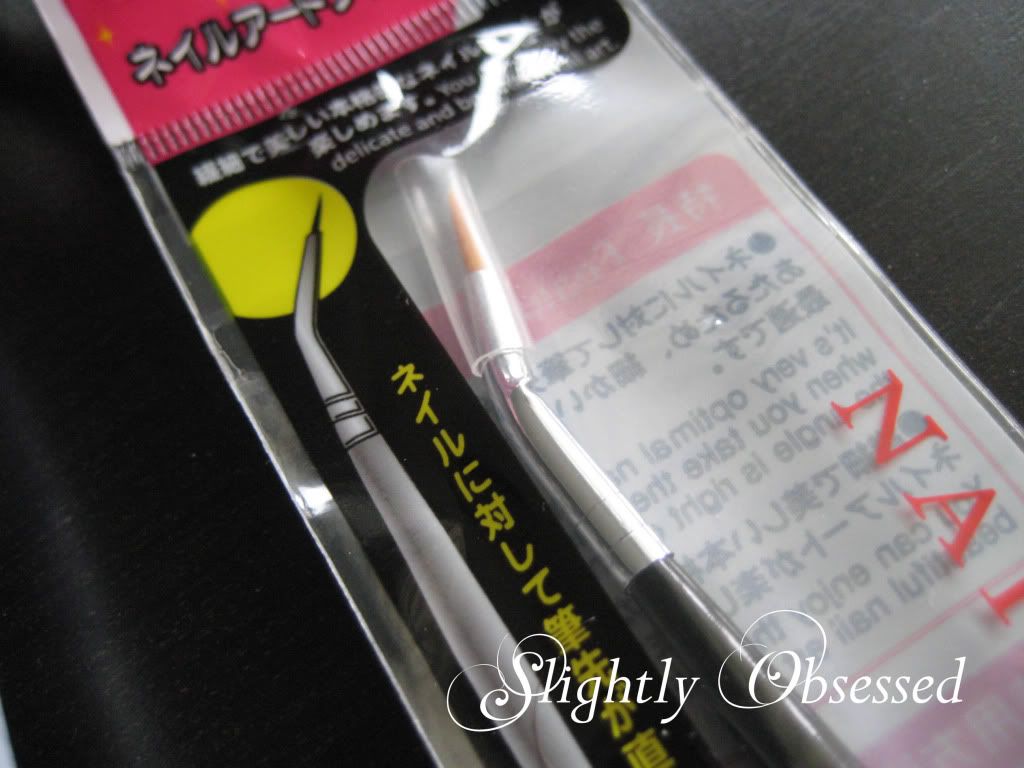 I also bought a lavender make-up base on a whim. I tested it a bit on my hand just to make sure my skin wouldn't react badly. I'm a little timid on trying it since I've never purchased any skin products from Daiso and because it's made in China. I may be Chinese, but I'm still wary of some lax product regulations that still take place. I'll take the plunge at some point and give it a try just to see how it works out.
So that's it for this Daiso haul. I'm sure there will be many more Daiso hauls to come. So if there's a Daiso near you I highly suggest you go and explore the store!